Shoptype Presents
The Internet of Sales
Community Commerce Platforms for the Creator Economy
Why Shoptype Capital?
The New 99%
The Internet economy is worth over ten trillion dollars, expected to expand to $100T by 2030. There are over 200 million creators today, growing rapidly. But less than 1% make even minimum wage on the Internet. Shoptype technology upends this status quo, while driving higher retail sales for global and local brands.Shoptype delivers this by solving key problems with today's Internet platform economy.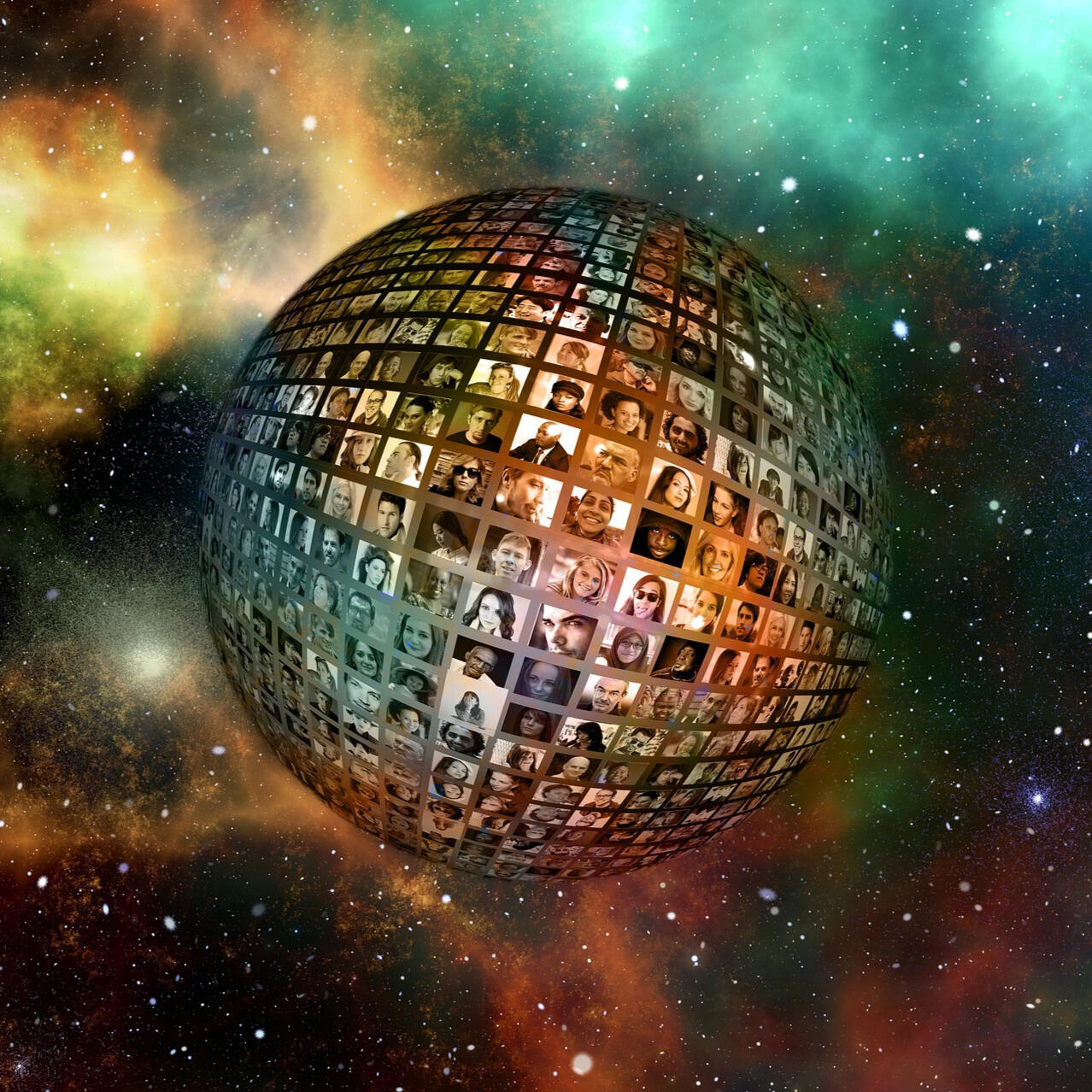 Problem
Unfair
Today's tech platforms are monopolies. They are pay to play with upfront payments, very expensive, offer no guarantees of outcomes, deliver incredibly low average conversion rates of 1%. These are unfair practices, and until now, there was no alternative.
Problem
Blindness
No one likes ads, advertisement blindness is a real thing. No one likes being sold to. And no one likes to be "that sales guy (or gal)". Is there no organic way to just have authentic conversations about topics of interest, get paid for influence, without talking sales?
Problem
Fragmented
The single open Internet is broken into walled gardens, making omni channel a needlessly complicated affair. Every business must become a systems integrator, and must deal with increasing technical complexity that grows each year.And finally: first-party data.
Problem
Walled Gardens
Big Tech has carved the Internet into their own kingdoms, monetizing their own user data. Data is the new oil, and they protect this resource by building walls, and sharing little to no data with their own users and even customers.Shoptype solves these problems.
Interconnected & Interoperable
Open Market Networks
By interconnecting commerce with publishers, creators, and communities, any brand is able to drive sales by leveraging organic word of mouth across the Internet, and compensate anyone who is in the peer-to-peer-to-peer chain of influence.Welcome to the age of Open Commerce!
Solution
Purposeful
Purposeful peer-to-peer networks increase trust and authenticity driving more sustainable growth and outcomes.
Solution
Frictionless
Frictionless 1-click transactions integrated with logistics, support, and loyalty, creating an empowered word-of-mouth sales force.
Leveraging Win/Win Business Models
5Cs Flywheel
Full-service marketing and sales engine empowers regenerative economies across fiat and crypto, and across web1, web2, and web3 platforms. 100% success-based, no upfront cost, no risk, no brainer.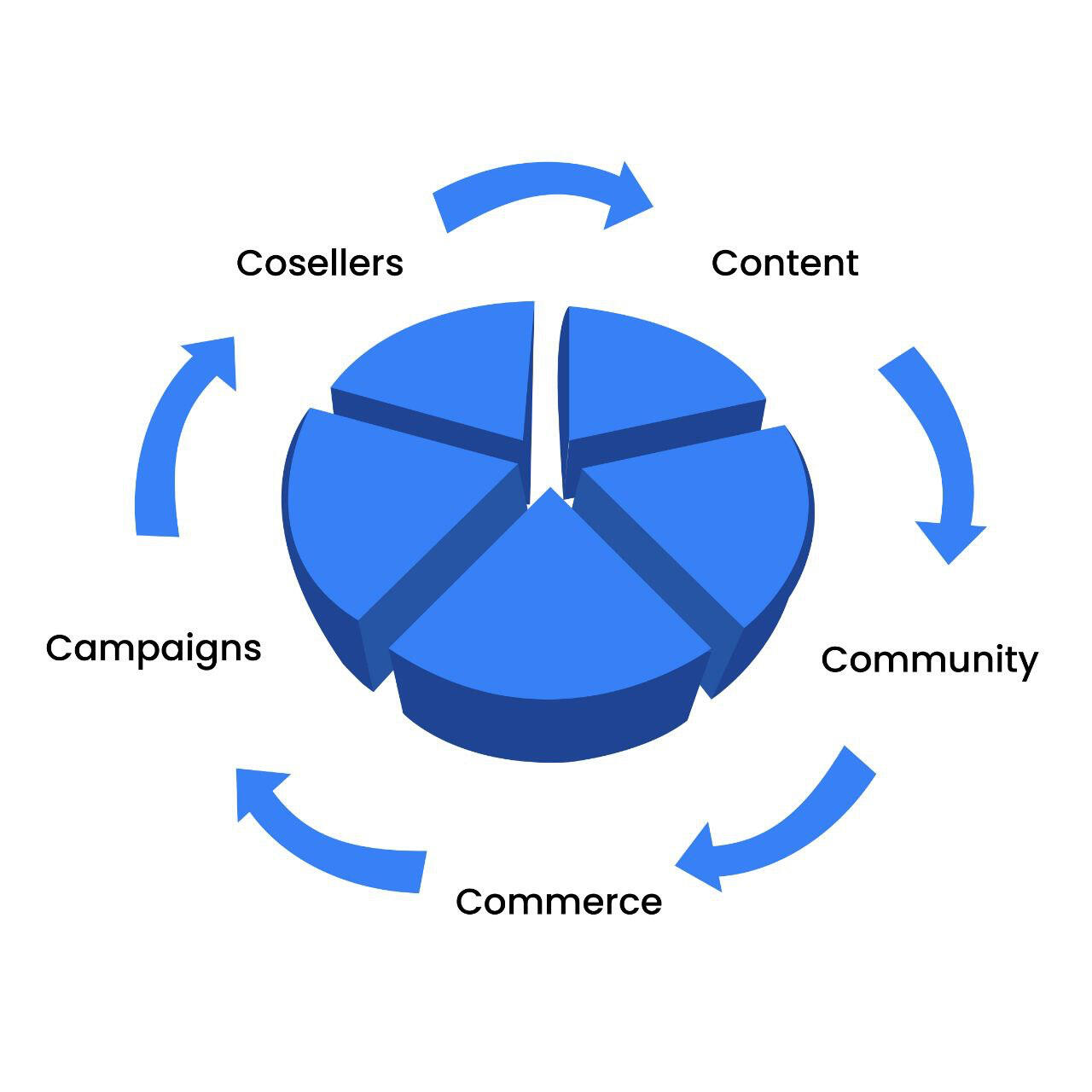 The 5Cs of Cash Flow.Enabling Regenerative-Finance business models through virtuous loops that are full-service: from media to community to payments to customer service and back.
1B+ Creators by 2030
The World's Largest Sales Force
Content Creators, Content Curators, Community Managers, Influencers, Celebrities, Artists, Publishers, News & Entertainment Media, everyone adopts Shoptype to drive Cash Flows for themselves and their networks, helping local and national brands increase sales and profits.
Leveraging SocialFi for Community Capital
Revenue-Based Financing
Participate in financing the top creators, communities, publishers, and brands across the Internet. Equity and debt-financing, backed by real-time transactions and profits, across various B2B and B2C categories.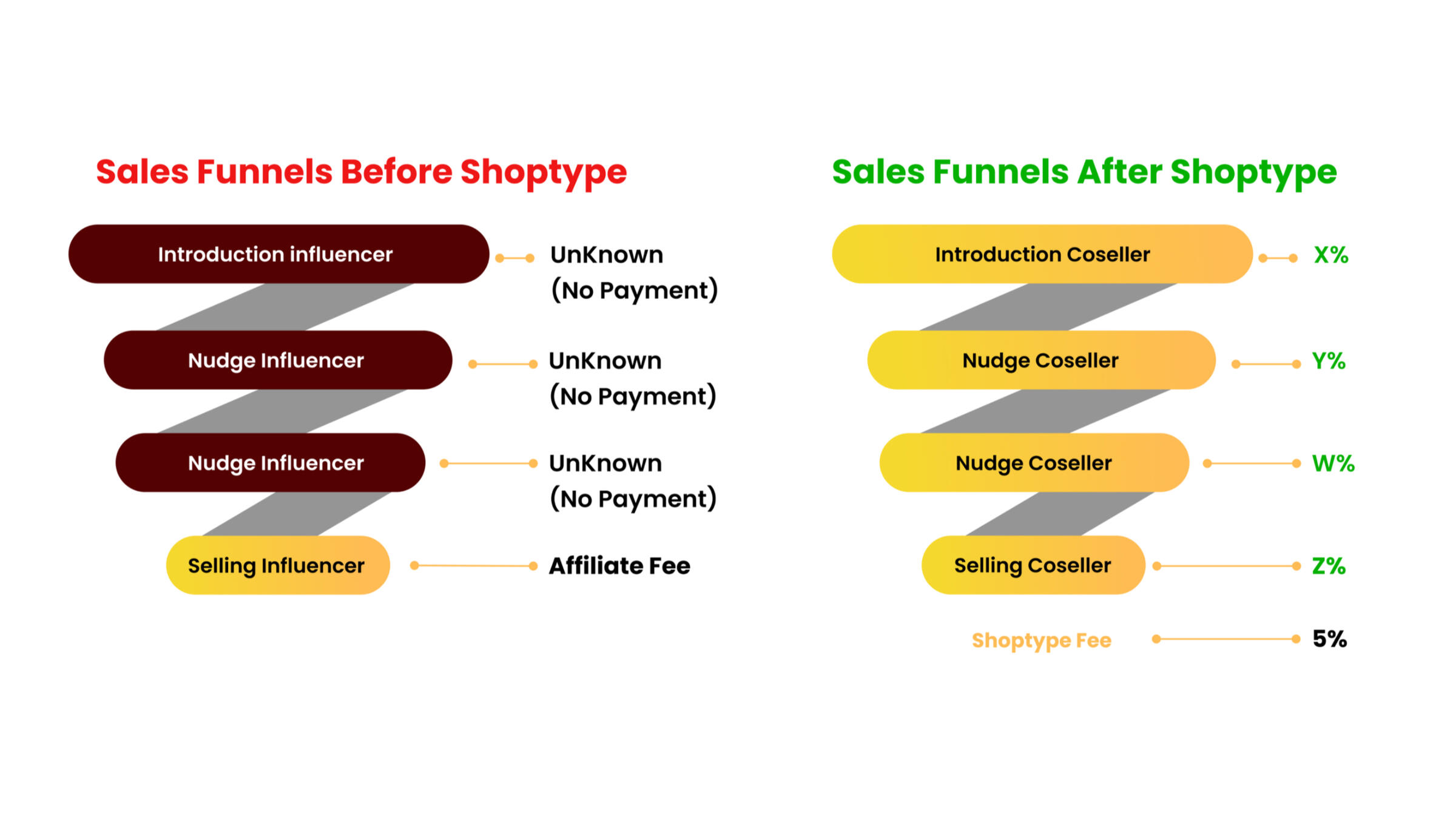 Profit From Radical Transparency
All transactions run on Shoptype's radically transparent ledgers, splitting and routing orders in real-time while making payments to networks, vendors, and cosellers. Shoptype Capital pays investors in real time from every financed transaction .Shoptype leverages DeFi for SocialFi.
Investors benefit from both Shoptype Capital Funds' regenerative business model, as well as directly via the Shoptype technology platform.
Invest in Shoptype
Join the Community Commerce Revolution
To own the future of retail with Shoptype Inc, email us for more information:
Shoptype Capital Funds
Smart Money For Coseller Networks
Are you a growing business seeking debt capital to finance expansion? Learn how Shoptype Capital Funds work with active Coseller Networks in various categories across the consumer Internet. Accelerate your growth with Shoptype!